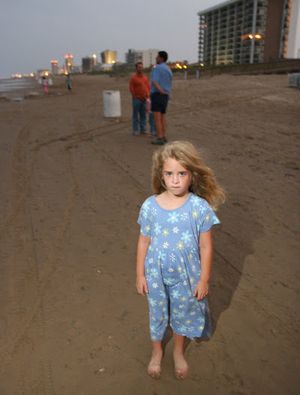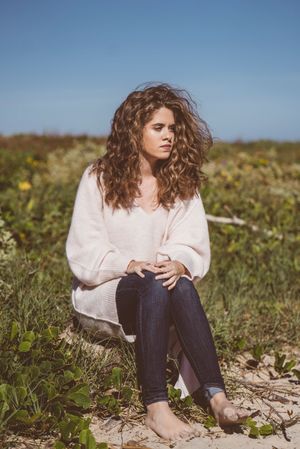 Some details:
Singer-songwriter Christina Cavazos was still in high school in Austin, Texas when she released her first EP, About You. She followed it up a year later with Cold, an alluring collection of elegant dream-pop that drew high praise from Austin American-Statesman critic Peter Blackstock, who called Cavazos "not just a future name to watch, but a captivating singer-songwriter who has already arrived." With her third EP, Mile Marker, she carves out confident territory as a young adult about to embrace her future. Simultaneously releasing her six-song EP, produced by Charlie Magnone, and graduating from Austin's School for Performing and Visual Arts, Cavazos now resides in New York and is attending NYU's Tisch School of the Arts' Clive Davis Institute for Recorded Music. 
Already musically mature, Cavazos has performed at some of Texas' most celebrated venues, including Austin's iconic Cactus Cafe, Antone's and Threadgill's, and McGonigel's Mucky Duck in Houston. Her April 2017 Cactus Café performance was taped for airing nationwide as part of the Live at Cactus Café series on ESPN's Longhorn Network; she also has earned airplay on Austin's KGSR, Sun Radio, 101X and KUTX. A live version of Mile Marker's title track was selected as a KUTX Song of the Day, as was "Over Me," from Cold. Cavazos' expanding list of accolades and accomplishments also includes being named a two-time Old Settler's Music Festival Youth Talent Competition finalist.
Cavazos' influences include the Beatles, Aimee Mann, Ingrid Michaelson, Bon Iver, Death Cab for Cutie's Ben Gibbard, the Civil Wars and Fleetwood Mac, but her sound is as original as her songwriting.  Blackstock, who picked Cold as one of 2017's three top EPs by Austin artists, says of her work, "Cavazos casts beautifully dreamy spells with her clear, high voice drifting above smartly low-key arrangements that allow the compelling melodies of her original tunes to shine."
With Mile Marker, she not only shines, she dazzles.